Surely the most spacious in area accommodating over 250 guests,centrally air conditioned. Our magnificent buffet(with its 18 cold and hot choices ) is irresistible menu of your choice is also available.
You can enjoy a delicious Jordanian meal in the hotel restaurant. Local and international cuisine is served.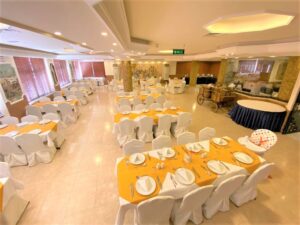 Enjoy an exceptional dining experience at Silk Road Hotel Restaurant. Our restaurants offer enticing cuisine that ranges from local and regional specialties to an international array of flavors all-day dining restaurant overlooking the Petra Mountains. serves a delicious buffet breakfast as well as an array of Middle Eastern and International dishes for lunch and dinner.
Hours:
Breakfast:6:00 am – 9:30 am
Lunch: 1:00 pm – 3:30 pm
Dinner:6:30 pm – 10:00 pm